Credit: Den of Geek
Venom is Sony's upcoming Marvel movie. This is a film that has a lot of question marks surrounding it. Is the film in the Marvel Cinematic Universe? Is Carnage the main villain? Most importantly, does the film contain any trace of Spider-Man? After all, Venom had a very close and competitive relationship with the wall crawler in the comics and television shows. This film is said to be based off of the comic book storyline called Venom: Lethal Protector. After Spider-Man and Venom made a truce, Venom moved across the country to live in San Francisco.
Unlike Deadpool and Logan, there is no official confirmation that this film will be R-rated. Both Venom and Carnage are easily two of Spider-Man's most lethal and scariest of his entire ensemble of villains. At one point, Venom had to team-up with Spider-Man to help take down the ruthless Carnage. No matter the case, we finally have been given our first official footage and poster of the film. You can check out both the creepy poster and teaser trailer below:
Fans Are Criticizing This Trailer For The Wrong Reasons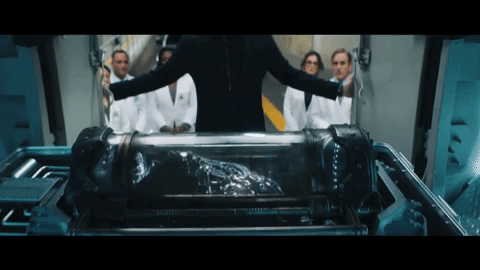 It's interesting to me when I hear people complaining that a trailer "gave away the whole movie" or "didn't show us what they were expecting." In my honest opinion, this teaser trailer is one of the better super hero trailers we've gotten in a very long time. Even some teaser trailers nowadays tend to give away too much of the movie.
Fans are mostly criticizing this trailer for the lack of well Venom. Anyone going into this trailer expected to see at least a glimpse of what Tom Hardy will look like as the new and hopefully improved Venom. However, what we got is better than what I expected and proves that the marketing for this movie is doing its due diligence.
Venom's Backstory Is Told Through The Eyes of Eddie Brock
A teaser trailer should be just that; a teaser. And with that, our protagonist Eddie Brock (Tom Hardy) narrates the entire trailer. In fact, he is the only voice you hear. The trailer makes it very clear that this movie doesn't take place in New York but instead on the other side of the country in San Francisco. How Brock ends up in that city is anyone's guess at this point, but Sony wants everyone to know that this film at least for the most part will not take place near Long Island. It also appears to be a great character piece focusing on the life of Eddie Brock.
The trailer is a perfect blend of an action film with sci-fi horror elements sprinkled throughout. Brock tells a story of how everyone deals with their own issues including break-ups, a death, or an accident. But his is much much worse.
It appears that Brock may have been the actual experiment. The trailer shows a ship having crash landed and the government taking hold of the symbiote which may have latched onto Eddie Brock at some point. Brock is taken into an emergency room and is seen screaming at the top of his lungs. This was the perfect way to end the trailer.
Eddie Brock Has To Face His Own Demons (Literally)
The final line of the trailer sums his character up perfectly:
"We all have our own problems. Our own issues. Our own demons."
This trailer was clearly a character piece and gave audiences just enough to understand that Brock is on the run and has something the government wants. Hardy plays a character who is torn from the inside and doesn't know how to combat this other thing that is now controlling him.
The movie trailer also takes into account that audiences are familiar with the infamous Spider-Man character. It does a good enough job of introducing Eddie Brock with a quick shot of the symbiote lurking inside of a container. Though that may be the only part of Venom we get to see from this footage, it's only a matter of time until Sony releases an official look at Venom.
When We Can Expect More Footage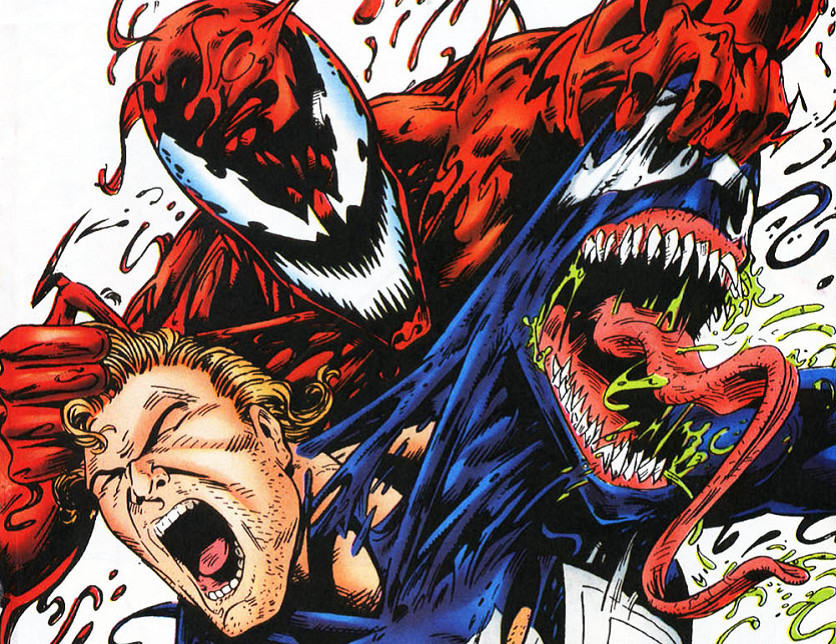 Credit: Geeks.Media
Though the film doesn't come out until October, fans are desperate to see what Venom will look like in this film. I too would love to see what Sony has in store for us, however it probably won't be until this years San Diego Comic-Con. That would be the perfect time to release the movies first full-length trailer as well as showing the movies primary antagonist; Carnage.
By waiting until July, it also gives the effects department to put together a solid trailer and one that will hype even more fans to see this film. Whether this film earns an R-rating or not, one thing is certain; this film will have a sci-fi horror element to it. This idolizes what Venom and Carnage truly are. An epic battle isn't too far away and will be just in time for Halloween.
Ruben Fleischer (Zombieland) is directing and stars Tom Hardy, Woody Harrelson, Riz Ahmed, and Michelle Williams.
Are you excited for Venom? Go ahead and sound off in the comment section below! 
Venom hits theaters on October 5th.