Doctor Strange is the next installment for Marvel's cinematic universe. Doctor Stephen Strange has been a mainstay in the comics for many years and he will finally be getting his big screen treatment this November. Like both Guardians of the Galaxy and Ant-Man, this movie will be completely different from the other Marvel movies by introducing a character who's powers we've never experienced yet on screen. That will soon change as Doctor Strange is one of the more anticipated movies to be released this year.
A few days ago, Marvel gave fans an amazing one-minute trailer that showed a tad more never-before-seen footage to add a bit more flavor to an already packed magical extravaganza. If you haven't yet seen it, be sure to check it out below!
What Is Baron Mordo's Purpose In The Film?
Doctor Strange isn't going to be the only character who will be getting their own origin story. It was just announced that one of the Ancient One's (Tilda Swinton) disciples will be given a brief history on their character at some point during the film. Chiwetel Ejiofor who plays Baron Mordo is that disciple, as audiences will begin to learn a great deal about his backstory if the actor himself is to believed.
"The source material was very helpful in terms of trying to construct an overall understanding of him and his relationship to the place, Kamar-Taj, and his relationship to The Ancient One. Of course, in the source material, it's a much more two-dimensional story in some ways. But one of the richest things of this is finding the other space and really trying to create something that's very three-dimensional and a person who has a real history and a real background and, as in the comics, has a very good relationship with Kamar-Taj and the Ancient One and by extension Strange himself. So I definitely thought about the character in terms of comics and really understanding the ways in which the character changed and still keep the essence of who he is and add this more three-dimensional aspect to him."
What About His Relationship To Stephen Strange? 
One of the bigger question marks going into this film is whether or not Baron Mordo will be portrayed as a Marvel villain. For those of you who may know Baron Mordo from the comics, he's mostly a villain from the get-co, even shortly after studying under the ancient one. This film will take a different approach, as Mordo will actually begin as a mentor to Strange. For years Mordo has studied under the Ancient One and will look to form an alliance with a certain Doctor who we are all familiar with. Ejiofor goes on to explain this rather complicated relationship between Strange and his character Mordo:
"We meet him in Nepal. We meet him in Kamar-Taj when Strange gets there. And he is one of the first allies to Strange and he wants to bring him into this community, this very special, knit community, and see if Strange can fit in and create a home for him there–a place where he can learn the skills of Kamar-Taj and get in contact with these forms. I think that Mordo is the first to recognize the potential in Strange and becomes his primary advocate, initially. Their relationship is complicated. In some ways they're quite similar but that sort of lends itself to tensions between them. But overall he is the tutor that really brings him in."
Their mutual respect between each other is crucial to the plot of the film. It should be no surprise then to learn that without the proper mentorship, Strange will have a more difficult time taking out the films actual villain named Kaecilius (Mads Mikkelsen). The correlation between the two may be world's last hope (let alone the entire universe):
"I think it starts with Strange as the pupil. Strange is somebody who is trying to find out what all of these things are and find the secrets of these places. And I think it develops into something deeper and richer. Yes there is a camaraderie but it's also a kind of mutual respect as they gain an understanding of each other. And also with the problems that they face and the enemies that they face and their ability to work together to triumph or try to win means that they have a bond. I think the three of them develop this bond with The Ancient One, this mutual respect."
Putting this all into perspective, Benedict Wong's character quote in the one-minute trailer makes a great deal of sense when he says, "The Avengers protect the world from physical dangers. We stay guarded against more mystical threats." Things that the Avengers can't do will be put into play in this film. Thus it will be up to the team to stick together and unite against the dangerous threat that the universe faces.
Will Baron Mordo Be The Character To Eventually Replace Loki?
Tom Hiddleston will once again be reprising his role as the much beloved Loki in next year's Thor: Ragnarok. However, it begs the question if Hiddleston's role as Loki is quietly coming to an end. That's not to say that Kevin Feige may completely erase the character out of the MCU, but that there may be a new threat lurking, waiting to take his place. That character I am of course referring to is Ejiofore's Baron Mordo.
Mordo as I have mentioned will be a mentor to Strange in his upcoming solo film. Strange of course will also be studying under the Ancient One's tutelage. I believe that the Ancient One will eventually pick a side and start to prefer Strange over Mordo in certain situations. The pupil will eventually begin to take the place of the mentor if you will. I sense a great deal of jealously that will eventually begin to erupt between Mordo and Strange. Sound familiar? That's because I see a resemblance between these two characters much like Loki's hatred to Thor.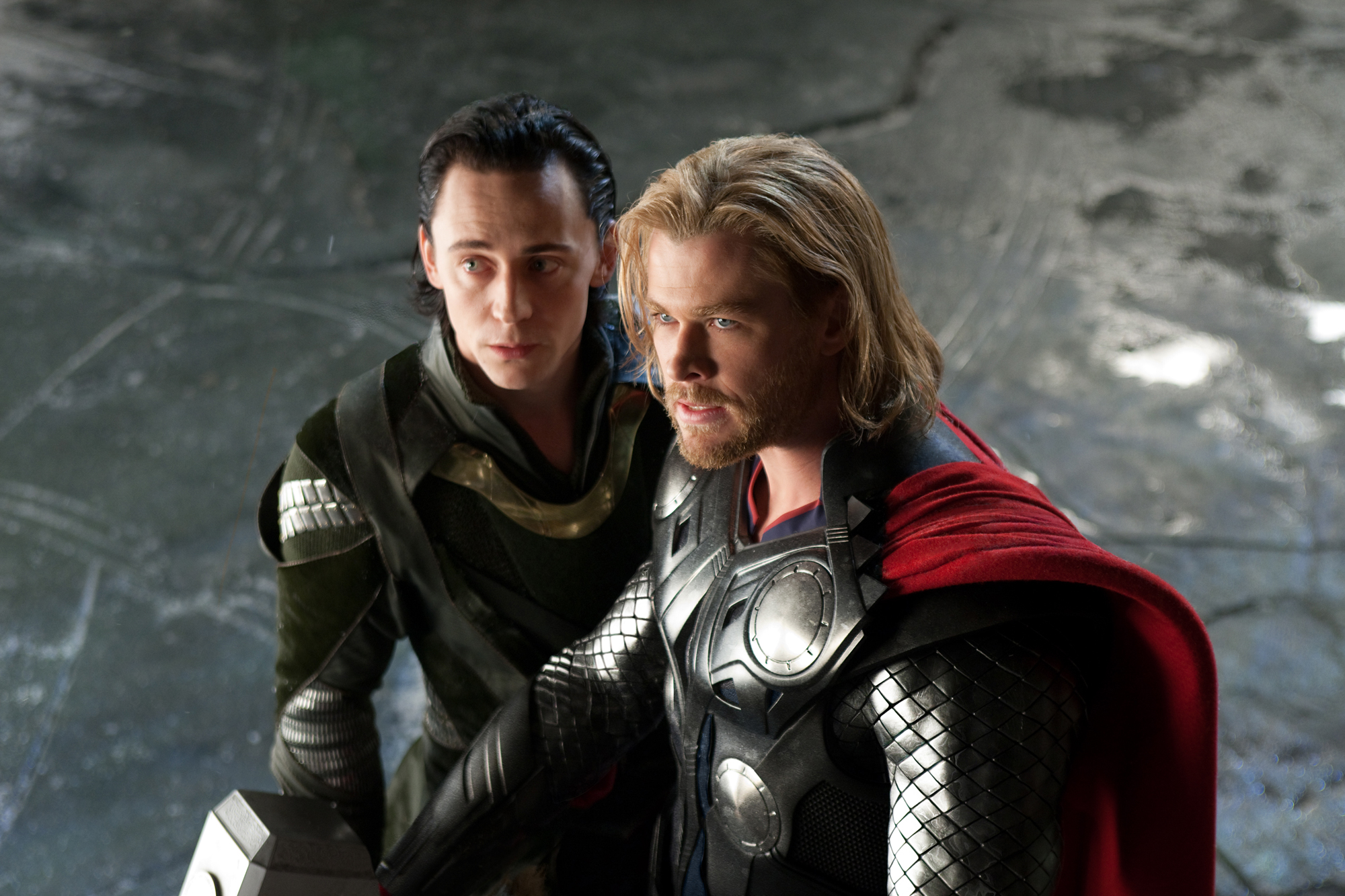 If you've seen Thor: The Dark World, you know that Loki and Thor both teamed up to take down Malekith and his Dark Elves. Loki is one of the villains to the Avengers, but is also family to Thor. Loki became jealous when Thor was next in line to be king. His father Odin always showed more appreciation towards Thor which immediately made Loki more jealous. It also didn't help when Loki learned in the first film that he was an adopted child. However through all of these trials and tribulations, Loki found a way to work together with his brother Thor in the sequel.
We may not understand the storyline that will unfold in Doctor Strange, but Mordo must be willing enough to bring Strange on his side to take out the enemy. What he may not know is that his spot may soon be replaced. I believe Marvel is setting up this mystical universe similar to Asgard where Mordo becomes that villain he is in the comics and will eventually have to fight Strange for the rightful heir to controlling this mystical universe. Like the comics, Mordo is looking for power (as most comic book villains do), however this time it's a different type of power, one that can't easily be explained.
It'll be interesting to see the direction Marvel plans to take. They have SO MANY films slated for Phase 3 and are currently mapping out their plans leading to Phase 4. Most of these characters will eventually need to be replaced. Contract situations, ages, and storylines among other things may prohibit these actors from returning to their iconic roles. I can't wait to see what's in store for Scott Derrickson's take on Doctor Strange. After all, Stan "the man" Lee created this mystical character of Doctor Strange has stated that Derrickson got this character right. If Stan Lee has good things to say about this film, it has to be good.
Doctor Strange will be showing off his magic skills on November 4th! But what do you think of Baron Mordo's character? Do you think he will be more of an anti-hero than an actual villain or do you believe Marvel is saving his villainous character for future films? Please share your thoughts in the comment section below!