This years San Diego Comic-Con has been chock-full of trailers and breaking news.  From the multiple trailers released to Brie Larson cast as Captain Marvel, Comic-Con has been nothing short of spectacular.  Tom Holland's Spider-Man solo film titled  Spider-Man: Homecoming  has been rather quiet on news until now.  
Vulture Confirmed As Main Villain At SDCC
Earlier, Marvel unveiled a short teaser trailer for fans at Hall H.  For those who have seen it, know that the ending of the trailer confirmed that Spider-Man would in fact be fighting the Vulture as played by Michael Keaton.  This of course was heavily rumored to be the case when Keaton was finally aboard to join Jon Watt's  Spider-Man Homecoming,  just a few short months ago.  Marvel was also nice enough to unveil some artwork for the film which as you can see below, shows Spidey taking on Adrian Toomes:
The artwork here looks absolutely stunning and shows us a very robotic type of suit that Keaton will be wearing.  The Vulture looks vicious in this picture and hopes to take down our friendly neighborhood Spider-Man by any means necessary.  I cannot wait to see what Keaton will bring to the table for this villain.  One of Spider-Man's most prominent and deadly villains, the Vulture will make his big-screen debut in  Spider-Man Homecoming. 
What Other Villains May Play A Role In 'Spider-Man: Homecoming?'
If a Twitter handle is to be believed, the Vulture won't be the only villain Spider-Man will have to take down in his solo film.  According to Griffin Newman 2016, both the Tinkerer and Shocker will try to take down our web-slinging hero.
While there are no pictures to prove this confirmation, it is telling that it's very likely that these two villains will also make at least a brief appearance.  It's no surprise (at least to me) that the Terrible Tinkerer will be shown in the film.  Though not confirmed, it was heavily rumored about a month ago that Phineas Mason aka the Tinkerer would help assist the Vulture.  The Tinkerer will assist with Vultures suit harvesting Chitauri technology recovered after the Battle of New York.  I gave my two cents regarding this possible rumor.  You can read my entire piece by clicking right here!
The Shocker Too?!
Griffin Newman 2016 also states in his Tweet that the Shocker will also make an appearance in  Spider-Man: Homecoming,  however his role is currently unknown.  To put it brief, the villain known as the Shocker has been a thorn in Spider-Man's side for quite some time.  First introduced in  The Amazing Spider-Man #46,  Herman Schultz was born a criminal who used his engineering and inventive skills to craft a suit that would shield him from the concentrated vibrational air blasts from the gauntlets that he wears.  These gauntlets allow him to project this air blasts at his opponents.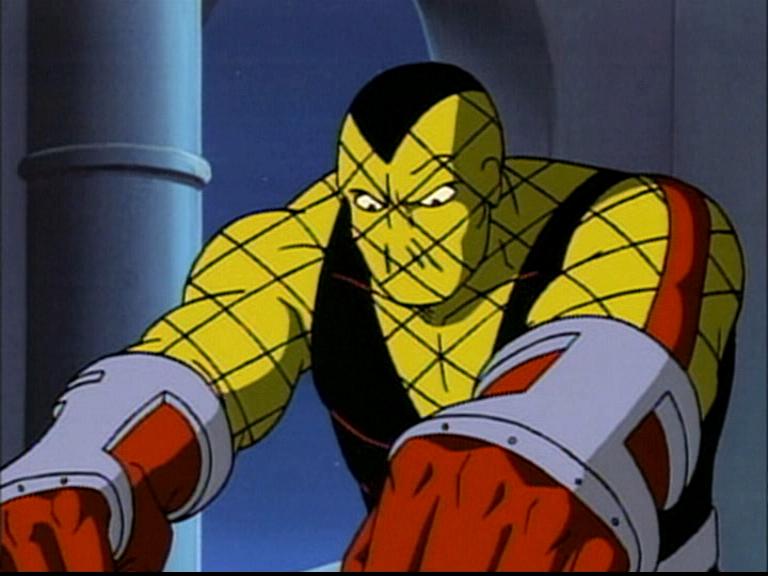 Shocker has given Spider-Man a run for his money.  At one point, he even became a member of the Sinister Six.  However over the years, Spider-Man has been able to defeat him time and time again.  It will be interesting to see how Marvel will utilize him in the film, that is if and when he is officially cast.
Is Having Too Many Villains A Bad Idea?
Fan's may become a bit worried on this news simply because we've seen in the past that too many villains in a film can become problematic.  We've seen it with Sam Raimi's  Spider-Man 3  (New Goblin, Sandman, and Venom)  and in 2013's  The Amazing Spider-Man 2  (Electro, Green Goblin, and Rhino). So it's no surprise that fans may cringe if this is yet another Spider-Man film that has this many villains.
Assuming these are all true, I actually don't have a problem with any these villains.  If the Tinkerer is indeed working with the Vulture, it could give the villain more necessary weight to understand and learn the motivations behind everything.  This could also play to the story rather nicely since Robert Downy Jr. is also confirmed to be in the film.  His role will most likely be as a mentor to a young Peter Parker which we already got a taste of in this years  Captain America: Civil War.  
It will be interesting to see how director Jon Watts deals with this many villains.  My guess is that the Shocker will only take place in the beginning of the movie.  Spider-Man will likely take him down rather quickly and place him right in jail.  After all, this film isn't an origin story and should showcase Spider-Man actively using his powers from the get-go.
But that's what I think on the whole villain rumor mill. What I'd like to know is, what do you all think?  Is having too many villains going to be a problem for Marvel or do you believe in the creative team behind the film?  Please share your thoughts in the comment section below!