Star Wars Celebration is underway, and with that comes a ton of tasty morsels for us fans to sink our teeth into.  Gareth Edwards and company were at today's panel to showcase a brand new behind the scenes featurette of this years  Rogue One: A Star Wars Story.  If you haven't done so already, you can check out the roughly three minute video below:  
As you can tell, there was a lot of care and effort put into to making this film.  Last years  The Force Awakens  featurette demonstrated the joy and pure awesomeness of fun it was to crafting the start of new trilogy.  It was the film that has since reinvigorated this franchise and has us all anticipating what Disney/Lucasfilm will surprise the fans with next.
Was Bail Organa Revealed In The 'Rogue One' Sizzle Reel? 
Not only does this featurette give us plenty of action shots to feast our eyes on, but one fan may have just answered a major questions fans have been asking involving the character of Bail Organa.  A Twitter handle who goes by the name of Ben San Tekka posted this picture on his Twitter page:
If you ask me, I'd say that is a pretty sure bet that's actor Jimmy Smits reprising his role as Senator Bail Organa.  Though this picture is rather blurry, the appearance and the facial hair closely resemble the look of Bail Organa.  When we last saw him, he was watching over his adopted daughter Leia along with his wife on their home planet of Alderaan.  He and his wife are later presumed dead when Grand Moff Tarkin orders the the decimation of the entire planet.  The Death Star fired its main weapon thus obliterating everything and everyone.
Should Bail Organa Make An Appearance In 'Rogue One?'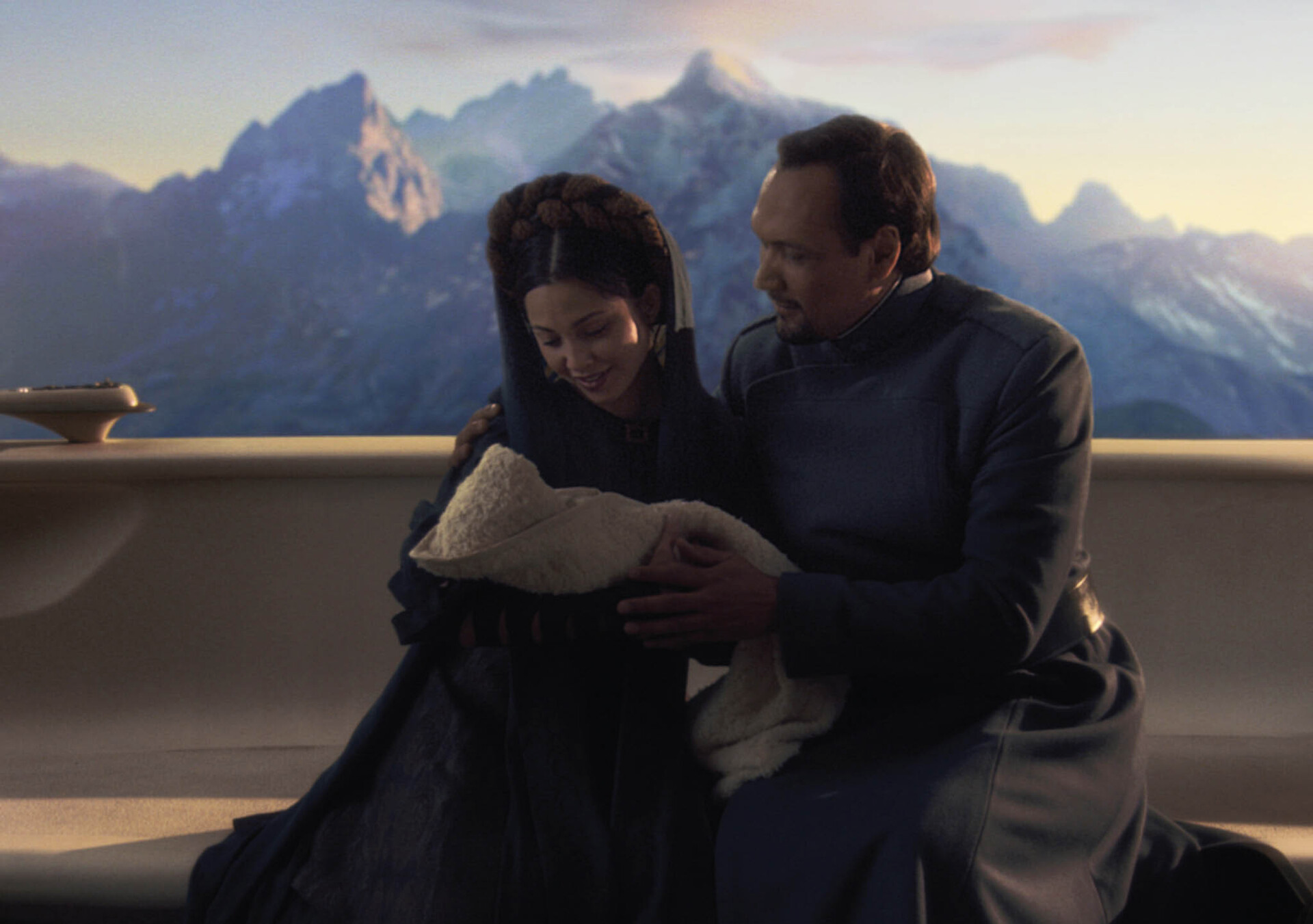 Absolutely he should.  Organa was certainly one of the few bright spots of the entire prequel trilogy.  The man worked closely with Padme in the Senate and did everything he could to keep the Senate intact.  However, after the slaughter of the Jedi with Order 66, Organa was forced to flee the government and headed back to his beloved home of Alderaan.
It's imperative that he should be in this movie.  After all, it would be a missed opportunity if he didn't at least have a cameo in the film. Bail Organa played a crucial role in the development of the Rebel Alliance.  Mon Mothma who is also a founder of the Rebel Alliance is already in the movie so it wouldn't make sense not to have Organa make an appearance.
Fans were already pleased to have learned the reappearance of perhaps the greatest movie villain of all time; Darth Vader. Die-hard fans were also treated to learn that a character of Star Wars: The Clone Wars would have an impact in Rogue One. The character (who's name is Saw Gerrera), is played by actor Forrest Whitaker. The addition of both these characters along with the possibility of Bail Organa returning can only be an added bonus.
Do you believe that photo is Bail Organa?  Also, would you hope to see Bail Organa in the film?  Share your thoughts in the comment section below and don't forget to share!