Harrison Ford is certainly one of the all-time greats.  From iconic roles such as Indiana Jones and Han Solo, this week marks the 74th birthday of this famous American icon. But it wasn't all sunshine and rainbows for this Hollywood star.  Unlike some who grew up in the acting business, Ford's career was fascinatingly different.  
As we celebrate Ford's birthday on July 13, I'd like to take some time talking a little about his early years prior to him becoming a movie star we all know and love.  From action hero to dramatic roles, the man has proven time and time again that he can do it all.  Let's take a look back at a man who accidentally became a Hollywood figure.
The Early Years 
Ford grew up in the suburbs of Chicago in the middle of Des Plains with his parents Christopher and Dorothy respectively.  While joining the Boy Scouts, Ford obtained the second highest ranking honor named the Life Scout and further developed as a Reptile Study merit badge counselor at Scout Camps.  Though Ford progressed relatively well in the Boy Scouts, he unfortunately struggled with his education.
Harrison encountered many hardships in school including not having enough skill as an athlete while narrowly maintaining a C average just to graduate.  Though shortlived, Ford found success at his high school's radio broadcasting team where he became a regular for them.  Fords rough times didn't end there, as he also had to deal with many bullying issues.  Bullying took a major toll on his life and continued as he went to college to study theater production.
Though Ford found schooling too difficult and challenging at the University at Ripon College in Wisconsin, Ford did however meet his future wife Mary Marquardt there along with getting a taste of his potential acting career. Unfortunately, Ford didn't finish his degree but did however move out west where he believed he would have a better shot at landing a job with a film studio.
Harrison And His Wife Mary Move To California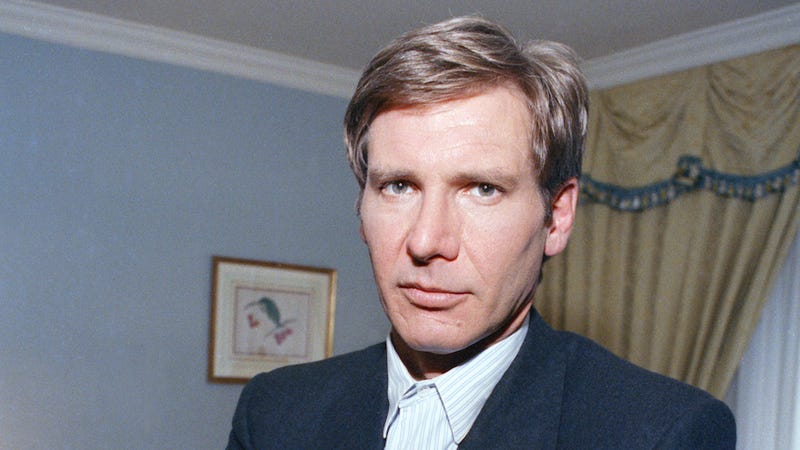 After both he and his wife moved across country, Ford studied some courses over at Laguna Playhouse and a short time later, accepted a job with Columbia Studios as an actor.  His first acting gig with Columbia Studios was a short role as a hotel porter in  Dead Heat On A Merry-Go-Round.  However, he did not find much success with Columbia so he opted to join Universal Pictures instead hoping to finally solidify a position in acting.
Ford once again stumbled upon many roadblocks unable to find any success with any studios.  After having a few children of his own, Harrison knew he had to support his family any way he could.  Having had no prior knowledge of carpentry, Ford sought to establish some sort of income as a full time carpenter.
In an interview, Ford expressed his reasoning behind his choices regarding carpentry.  Ford exclaimed:
"My principle job at the time was carpentry. I had a house at the time I wanted to remodel, a bit of the wreck of a house. I'd invest money in tools but wouldn't have enough money for materials, so I realized this was another way of putting food on the table."  –Business Insider
Ford had read many books to help him gain a better understanding of this unique skill set.  Turns out, this was the big decision that eventually turned him into the star he is today.
Ford Meets George Lucas  
Shortly before Harrison Ford met the legendary filmmaker, he used his carpentry skills to help build a recording studio for a Brazilian composer named Sergio Mendes.  Ford also built a sun deck for Sally Kellerman as well as assisting the legendary band The Doors as a stagehand.  Harrison received the title "Carpenter to the Stars" for his impressive work as a full time carpenter.
However, Ford's acting slowly began to grow as he was able to score a small role in one of George Lucas's early films,  American Graffiti.  This film also starred future Hollywood icons in Richard Dreyfuss and Ron Howard.  With this hit, Ford gained another small role in Francis Ford Coppola's  The Conversation.   Ford's status as an actor also took off in films such as   Judgement: The Court Martial of Lieutenant William Calley,  the film  Dynasty,  as well as a television series named  The Possessed.  
Perhaps the most fascinating part of Harrison Fords life, was when Lucas interviewed him for a role in his upcoming film simply titled  Star Wars.  Having worked with Ford in  American Graffiti,  Lucas caught Ford one day building a doorway in a studio.  Lucas mentioned to Ford that he was looking to cast an actor in a prominent role in his upcoming film.  With nothing to lose, Ford tried a few of the lines Lucas had written for his script.  After his brief audition, Lucas knew he had his man.  Little did Ford know that he would be getting the role that would establish himself as a quality actor.
In a 'Ask Me Anything' interview, Ford gave his thoughts regarding Lucas's choice for Han Solo:
"I had helped George Lucas audition other actors for the principle parts, and with no expectation or indication that I might be considered for the part of Han. I was quite surprised when I was offered the part." –Business Insider
Not only did Ford get to play one of Star Wars fans favorite characters in Han Solo, but he also beat out other more seasoned actors who were also auditioning for the role.  Actors such as Nick Nolte, Kurt Russell and Christopher Walken were all looking to play the wise-cracking smuggler.  But it was the self-taught carpenter that eventually won out.
The Rest Is History
You know the rest.  Harrison Ford's legendary status has captivated audiences for many years.  Not only did Ford get to star in many of the more popular films, but he also had a chance to work with some incredible directors including the great Steven Spielberg.  Ford also worked with Francis Ford Coppola, Ridley Scott, Wolfgang Peterson, Kathryn Bigelow and most recently J.J. Abrams, who brought back our favorite smuggler for another go round.
For has a college professor, a detective, a doctor, a captain, a colonel, an ex-police officer, a baseball executive, and a banker.  In  Air Force One,  he also played the President of the United State.  Simply put, Ford can do it all and has shown it throughout his entire career as an established actor.
Harrison Ford will always be one of my favorite actors.  He has played in some of my favorite movies of all time including the Star Wars and Indiana Jones franchise as well as  Witness,  The Fugitive,  and  Air Force One.  Let us all commemorate one of the greatest actors of our time.  With Ford signing onto a  Blade Runner  sequel as well yet another Indiana Jones film, it looks like Ford still has plenty of acting left in him.  Happy 74th birthday Harrison Ford.   
What is your favorite movie or movie character that stars Harrison Ford?  Please share your thoughts in the comment section below and don't forget to share this piece with your friends!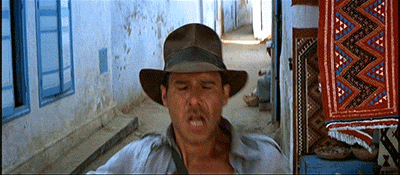 Sources:  Lifetime,  Biography.com,  and  Businessinsider.com.