With Star Wars Celebration right around the corner, Disney and Lucasfilm are set to unveil more content for us fans to salivate over.  We've had a few picks released from the set of Episode VIII as well as the first teaser trailer for  Rogue One: A Star Wars Story,  but this years Celebration looks to be even bigger. In the mean time, Star Wars fans have plenty of content to dive into including the newest canon novel written by Claudia Gray called  Bloodlines.  We also have a slew of game titles including Star Wars: Battlefront, LEGO Star Wars: The Force Awakens, Star Wars: Commander, and Star Wars: Galaxy of Heroes.  Bottom line, Star Wars fans have a lot to be excited for.  This truly will be a Christmas in July for all of us as we inch closer to Star Wars Celebration.       
Released in March, the first  Rogue One  teaser trailer gave audiences a glimpse into Gareth Edwards's  Saving Private Ryan-esque war movie.  With all the rumors circulating the films finished product and multiple reshoots, Star Wars Celebration will look to quiet down those worried fans with some more footage from the film.  This footage should come via a brand new trailer.  Last years Celebration featured a brand new  Force Awakens  trailer, so this one should also do the same.  However, this second trailer for  Rogue One  should be chock-full of new footage.  I am very excited to see what Lucasfilm has in store.  Here are five things I believe us fans want to see in the new trailer.
#1.  We Need To Learn More About All These Characters
I'm not sure if you've noticed or not, but  Rogue One: A Star Wars  story looks to introduce audiences to a slew of newer characters.  With the exception of Darth Vader (I'll get to him later), there truly isn't a character in this film that we know a LOT about.  There are so many characters who will be introduced to the Star Wars Universe, that there are too many to count.  Characters such as Chirrut Imwe (Donnie Yen), Captain Cassian Andor (Diego Luna), Director Orson Krennic (Ben Mendelsohn), Bodhi Rook (Riz Ahmed), and Senator Jebel (Jonathan Aris), all have never seen the light of day in a Star Wars film.
Fans may be familiar with the overall synopsis of the film, but certainly not any of these listed characters.  It would also be great to see Mon Mothma obtain more screen time since her role was largely cut out of Episode III.  The only film we've seen her in so far was  Return of the Jedi  and even then had just a few scenes.  Mon Mothma had been heavily used in the now non-canon extended universe novels.  I think it's time for her to get the justice she so well deserves.
#2.  Action, Action, and MORE Action!  
This one should go without saying, but with Gareth Edwards comparing this film to Spielberg's  Saving Private Ryan,  we should expect a great deal of action in this movie. The obvious money shot from the teaser trailer was certainly the final scene where we saw the large AT-AT walkers on a planet filled with palm trees.  It was the first time we've seen them outside of a snowy terrain (even though there was one briefly seen in  Return of the Jedi  on Endor).
These walkers look fierce and will give the Rebels a run for their money.  The Rebels will look to come at the Empire with full force as they attempt to retrieve the Death Star plans.  Many sacrifices must be made, and we can assume that a lot of these characters won't make it out alive.  The battles will be intense and should make for a wonderfully crafted Star Wars film.
#3. A Better Look At The Death Troopers
In  A New Hope,  we were introduced to the standard Stormtroopers.  In  The Empire Strikes Back,  the Empire brought out the Snow Troopers.  Last but not least, in  Return of the Jedi,  we got our first look at the Scout Troopers.  For  Rogue One: A Star Wars Story,  we look to learn a great deal about the Death Troopers.
So far we haven't learned a whole lot about the Deathtroopers, other than that this type of stormtrooper is only brought out in emergency situations.  Apparently, they're labeled as an elite stormtrooper unit that is tasked with taking down the toughest enemies.  The Death Troopers look to pose a bigger threat against the Rebel Alliance.  The Rebels will have to take down these greater foes if they are ever going to succeed in their mission to retrieve the Death Star plans from the clutches of the Empire.
#4.  The Planet Alderaan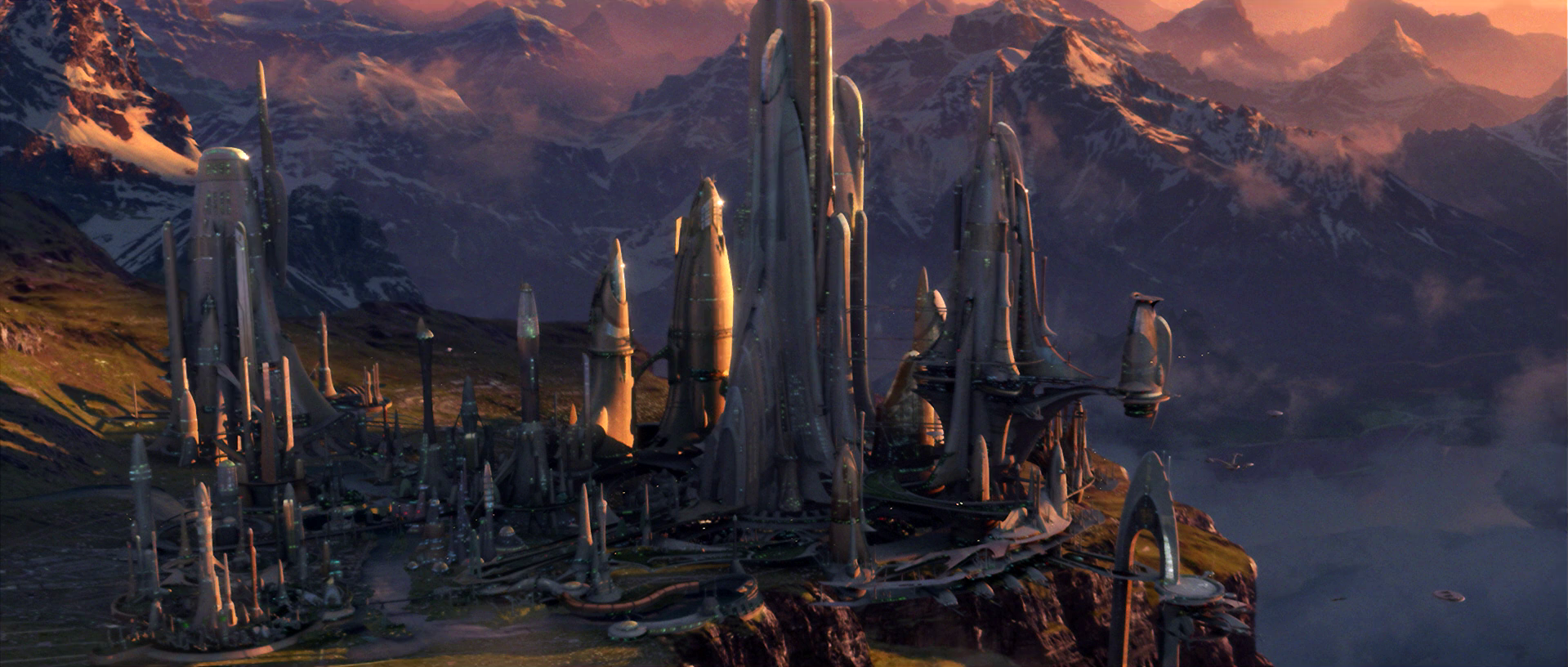 At the conclusion of Episode III, we got a tiny taste of the beautiful planet of Alderaan.  This planet is most famous for playing a crucial role in the creation of the Rebel Alliance.  The Rebel Alliance is also the planet where Leia was adopted on following her birth on Polis Massa.  Leia was adopted by former Senator Bail Organa and his wife Breha.
Alderaan was unfortunately chose as a test against the Death Stars powerful superlaser.  The weapon completely annihilated the planet and all who lived there including Leia's adopted family.  The next trailer should give us a few scenes on this planet, helping us become more familiar with the planet's inhabitants.  It would also be great if the film would give us more backstory on the planet.  This would definitely give the Alderaan destruction scene in Episode IV more emotional weight, after meeting many of the planet's civilization in  Rogue One.  Either way, the trailer should offer us more insight and give us more information to talk about.
#5.  Darth Vader
You knew this one was coming.  With Darth Vader finally confirmed to be in  Rogue One,  we expect to see his menacing presence somewhere in this trailer.  I have to believe that we will finally see him at the very end of this trailer even if it's just hearing him breathe again.  Arguably the greatest cinematic villain of all time, Vader's presence will definitely be felt through the entirety of this film.  It almost has to especially if this film ends roughly ten minutes before  A New Hope.  Vader may not have a lot of screen time in this film, but if James Earls Jones's casting is any indication, we can expect a few lines of dialogue from this Dark Lord.   
Conclusion 

I don't know about you, but I'm super pumped to see the reveal of this new trailer!  I absolutely loved the teaser trailer that was released back in March, so I expect plenty of new footage with this one's release.  Star Wars Celebration will take place on July 15-17.  There's plenty of Star Wars news to be excited for, as I believe we are in for quite a few surprises!
What are you expecting to get out of Star Wars Celebration this year?  More specifically, what are you hoping to see in the newest  Rogue One: A Star Wars Story  trailer?  I'd like to hear your thoughts in the comment section below and don't forget to share this article with your friends!