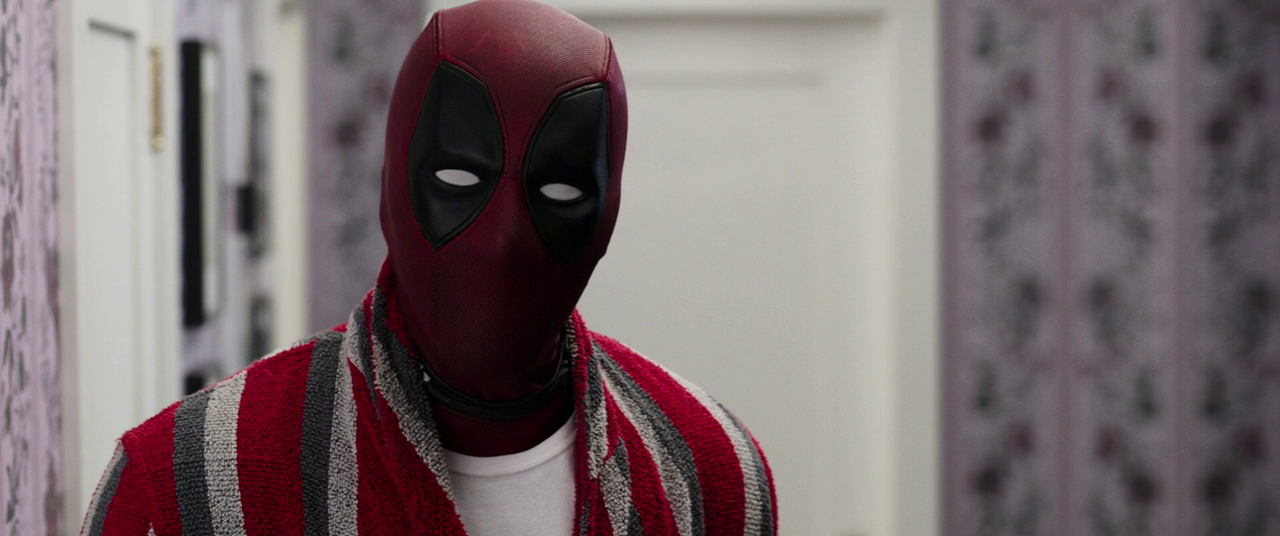 Deadpool  has arguably been the best superhero film this year.  With its perfect blend of humor, violent content, as well as the excessive swearing,  Deadpool  was a massive hit with audiences.  The surprising amount of '80s flair, including the films fantastic soundtrack along with a  Ferris Bueller's Day Off  reference, made  Deadpool  very special.  
Deadpool  had a few pop culture references sprinkled throughout, but nothing came close to the obvious reference in the films post-credits scene.  With  Deadpool   constantly breaking the fourth wall, it was to no one's surprise that the movie would make a direct allusion to Matthew Broderick's standout performance in  Ferris Bueller's Day off.  
In fact, one fan created a mash-up of both films in one amazing trailer.  You can watch the roughly three and a half minute trailer down below:
What Were The Best Parts In This Mash-Up Trailer?
YouTuber Darth Blender crafted a solid trailer encompassing multiple scenes from both  Deadpool  as well as  Ferris Bueller's Day Off.   The trailer starts with a hilarious moment where Deadpool (played by Matthew Broderick in the trailer), is seen sick in bed as the camera cuts back and forth between both films.  As Bueller's mother is about to kiss him on the forehead, we see "Ferris" headbutt his mom in the face.  This immediately establishes the tone the trailer is going for.
The best part about this trailer is how well these scenes match up.  Sure Deadpool is voiced by Broderick entirely throughout the trailer, but it's the how well the scenes are synced up that stand out.  Every time Broderick is talking, the clip of Deadpool matches well with his voice.
The Car Reference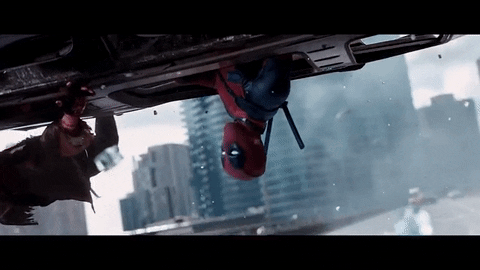 A great example here is when Deadpool is scene flipping the SUV as it's about to crash and states, "He killed the car."  This is directly geared towards Cameron's father's 1961 Ferrari 250 GT California Spyder.
The Art Institute of Chicago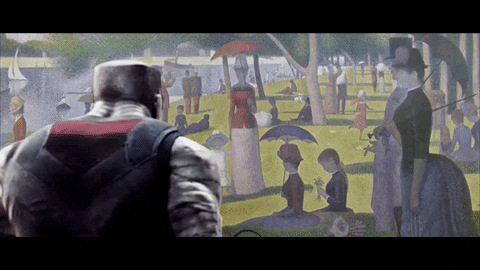 Another one of my favorite moments from this trailer is when Megasonic Teenage Warhead asks Deadpool, "What are we gonna do?"  Deadpool responds saying, "The question isn't what are we going to do.  The question is what aren't we going to do?"  The very next scene shows Colossus inside the Art Institute of Chicago staring at one of the paintings.  It's a classic moment from  Ferris Bueller's Day Off  and Colossus was the right character to use for this scene.
Grace's Most Quotable Moment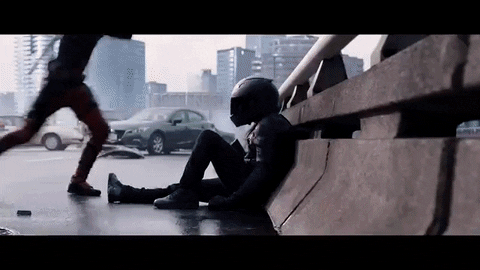 The clips shown above were also synced up perfectly in the trailer.  Dean of Discipline Edward Rooney is shown speaking with his Secretary named Grace while asking her why people adore Bueller so much.  She responds claiming, "Oh well he's very popular Ed. The sportos, the motorheads, geeks, sluts, bloods, wastoids, dweebies, dickheads – they all adore him."  What a great way to mash-up these scenes with this famous quote from the film.  It's certainly a job well done.
Final Thoughts
This mash-up trailer was done well.  The way it was cut all the way down to the voice of Matthew Broderick, shows how awesomely similar  Deadpool  is to  Ferris Bueller's Day Off.  I thoroughly enjoy watching fans create this amazing trailers.  When you sit down and think about it, someone actually took their time to craft this piece of art together.  I'm sure it took quite a while to edit this trailer properly.  I hope we will continue to see more of these amazing fan trailers.
So what did you think of this mash-up trailer?  Were you impressed how close some of these scenes were between both films?  What was your favorite part of the trailer?  I'd like to hear your thoughts in the comment section below!  Also, don't forget to check out Darth Blender's YouTube channel to find more awesome content!