"BIGGER CHARACTERS!  BIGGER STORIES!  BIGGER BATTLES!  BIGGER POSSIBILITIES!"
That pretty much sums up exactly what you can expect from the new  Lego Dimensions  expansion packs!  An E3 trailer just dropped so be sure to check it out below!  
Traveller's Tales looks to continue their successful Lego franchise with these new expansion packs.  With added movie and television show franchises such as  Ghostbusters, Harry Potter, The A-Team, ET: The Extra Terrestrial,  Gremlins, Scooby-Doo, The Wizard of Oz,  and much MUCH more!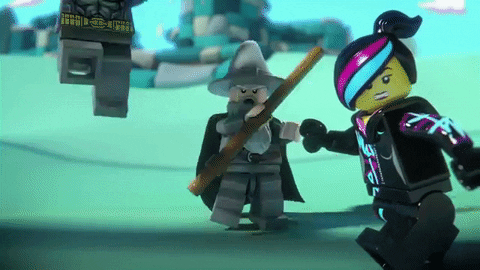 This trailer is full of all sorts of fun.  With  The Lego Movie  characters such as Batman, Vitruvius, and Wyldstyle front and center, this game looks to continue the brand with a lot of varieties.  These characters won't be taking a step back anytime soon and will still be heavily utilized in the new expansion packs.
The trailer showed plenty of amazing moments that gave each character their chance to shine.  However, there were seven particular moments that stood out the most to me.  Here is my list of the "7 Best Moments From the Brand New E3  Lego Dimensions  Trailer."
#1.  Wyldstyle Takes Out Lord Voldemort 
Wyldstyle is seen here traversing on her sweet Lego Bike and isn't afraid to run over "He who should not be named."  It's a pretty humorous moment especially since how powerful we know Voldemort is.  Voldemort loses this battles easily.  It's a shame because it didn't seem like a fair fight.  I mean where the hell was Wyldstyle's wand?
#2.  ET Riding On The Back Of Wyldestyle's Sweet Ride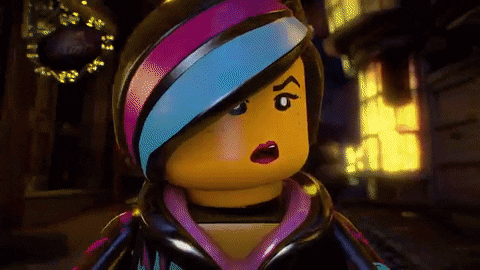 Just a few seconds after Wyldstyle knocks her motorcycle into the Dark Lord, we see ET happily riding on the back of her bike.  In perfect ET fashion, he doesn't hesitate to use his power to bring her bike in the air.  Like in  ET: The Extra Terrestrial, the two of them make sure not to pass up the time to fly by the moon and reenact the iconic moment from the film.  No it's not a pedal bike, but a motorcycle isn't a bad alternative.
#3.  Sloth As Superman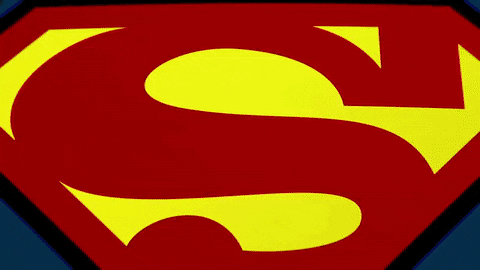 What a stunning reveal here.  It's freaking Sloth from  The Goonies!  It's a quick blink and you'll miss it moment but it's a scene that will lighten anyone's day, especially if you're a fan of  The Goonies.  
#4.  Mr. T Swerves Into Action
"I pity the fool!"  Mr. T from the A-Team gets a chance to shine here as he's seen driving the team's signature van.  But look out, because he doesn't look like a character you want to mess with!
#5.  A Gremlin Riding On The Wicked Witch Of The West's Broomstick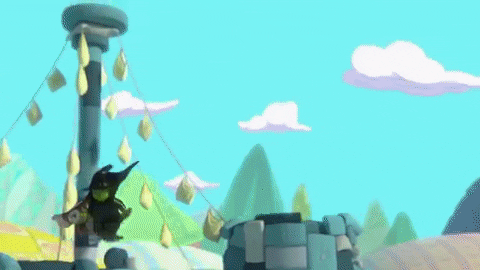 The Wicket Witch of the West is one of the most popular and scariest movie villains of all time. The trailer shows the witch riding her broom with a Gremlin (Gizmo?) companion.  However, if you've all seen  The Wizard of Oz,  you will know that her greatest weakness is water.  And yea, she gets it handed to her by Mr. T himself.  It doesn't look like it will end well with her at all.
#6.  Beast Boy As The Fantastic Beast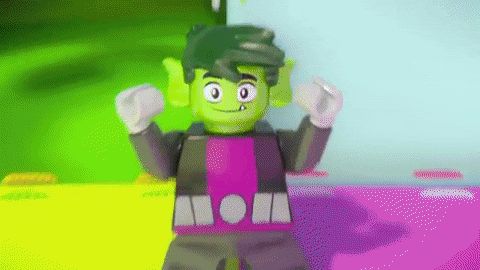 In one of the best parts of the trailer, we hear Beast Boy shout, "I'm the Fantastic Beast!"  Not more than a second later, we see Newt Scamander close his briefcase on Beast Boy.  Yep, I guess he truly is the Fantastic Beast that's been hiding in that briefcase!
#7.  Sonic Steals Gollum's Precious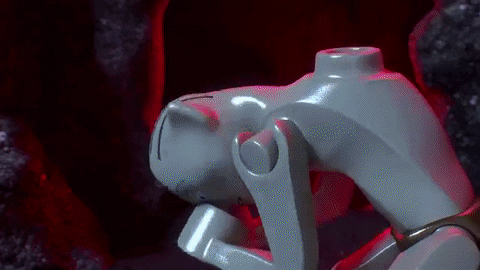 Traveller's Tales saves the best for last!  We see Gollum from  The Lord of the Rings  attempt to retrieve the one ring to rule them all.  However, a certain agile blue hedgehog has a different plan in mind.  Sonic the Hedgehog is keen on collecting gold rings to help gain points or obtain extra lives.  The gold coins are a staple in the Sonic the Hedgehog franchise so this tie-in fits very well in this trailer.  It's a great moment and will certainly piss off Gollum.
Did you agree with my list?  What was your favorite moment from the E3  Lego Dimensions  trailer?  I'd like to hear your thoughts in the comment section below!