Swipe left or swipe right.  That's the power of Tinder.  Watch the trailer now!   
This fan-made trailer for a non-existent film based on a superhero called Tinder is exactly what you think it is.  Rooster Teeth's  Youtube channel posted this video of a man who is just looking for someone to date, but realizes he has a power far greater than he could have ever imagined.
The Story     
Here is the official synopsis of the "movie:"
"As an army of bots descends upon the earth, Tinder fights to save humanity from extinction, one swipe at a time."
This well put together fan-made trailer, shows a man named Shawn who is accidentally cut by a piece of tinder from some firewood.  This enables him to gain extraordinary powers, which gives him the ability of the popular app by deciding to swipe left or swipe right.  Except in his case, there are no pictures to swipe.
Swiping right helps to "match" with another individual whereas swiping left actually kills the person.  He showcases his powers by accidentally killing the girl at the very beginning of the trailer.  He's also seen killing another girl in his own house.  Shawn regrets having killed her proclaiming, "Dammit you left swipe.  Think of what could have been!"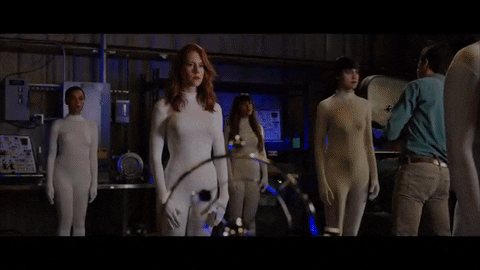 The trailer also goes into detail about these army of robots who are disguised as women and plan on taking over the world.  In order for Tinder to defeat them, he must use his powers wisely and only swipe left if he's certain that the individual(s) are in fact robots.  Tinder meets a friendly ally named Bumble who informs him of his mission:
"We need your help.  An army of bots are infiltrating the Earth.  They prey on the weak and pathetic, building them up just to cut them down."
Shawn is then heard posing a very important question to Bumble: "So how do we tell who's a woman and who's a bot?"  Bumble explains to him that there's no way to tell, but it would certainly help if he asked that person for their Snapchat or Instagram.
This element of the story plays very well in real life where the male or female may not be the person they say they are, and are only using just a few pictures to disguise their real look.
The Evil Organization Behind The Bots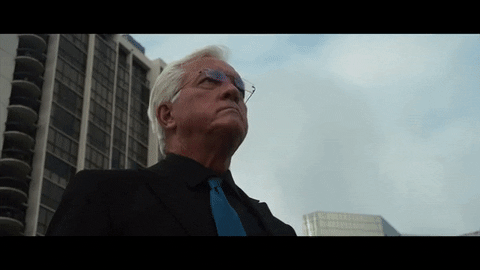 Shawn also unfortunately learns that other various dating sites such as the popular match.com, christian mingle, as well as the hilarious name of farmersonly.com, are all run by an evil organization who's president is none other than the eHarmony guy.  The man is shown to be a cyborg in disguise and it's up to Tinder to take him down.
This scene no doubt takes a stab at these organizations mainly because they charge for their services.  Out of all of them, Tinder is free which is why these groups of internet dating sites are after him.  The eHarmony guy is heard shouting,
"You can't give people what they want for free!  How do you expect to make any money!?"
We see Tinder having to combat this villain by going hand to hand or using his ultimate weapon: swipe left.  Tinder also must fight these bots by swiping left in mid-air.
Conclusion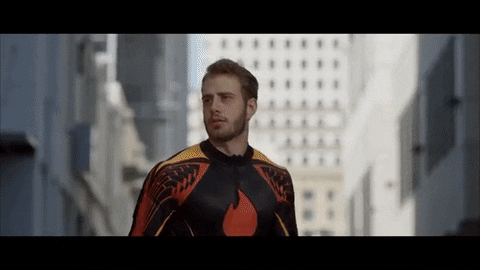 All of you major film companies out there need to get on this!  Obviously I'm just kidding here.  It's pretty amazing that an idea from the popular app called Tinder can turn into something ridiculous as this movie trailer.  But yet, it all makes perfect sense.  It's pretty amusing when you take into consideration that all he has to do is swipe in the air to take down an enemy.
Something like this wouldn't surprise me if it became a motion picture.  After all, Hollywood has created an  Angry Birds  movie based on the popular app while we also have an  Emoji  movie as well as a  Tetris  trilogy in the works.  This trailer was very creative and offers us a glimpse of a possible Hollywood film taking the Tinder app literally.
Did you enjoy this fan-made  Tinder: The Superhero Movie?  If this were a real film, would you consider seeing this movie?  Sound off in the comment section below!